How I Created 7 Streams of Income Online
"I'm very BIG on financial literacy for women..." - Crystal Ngumezi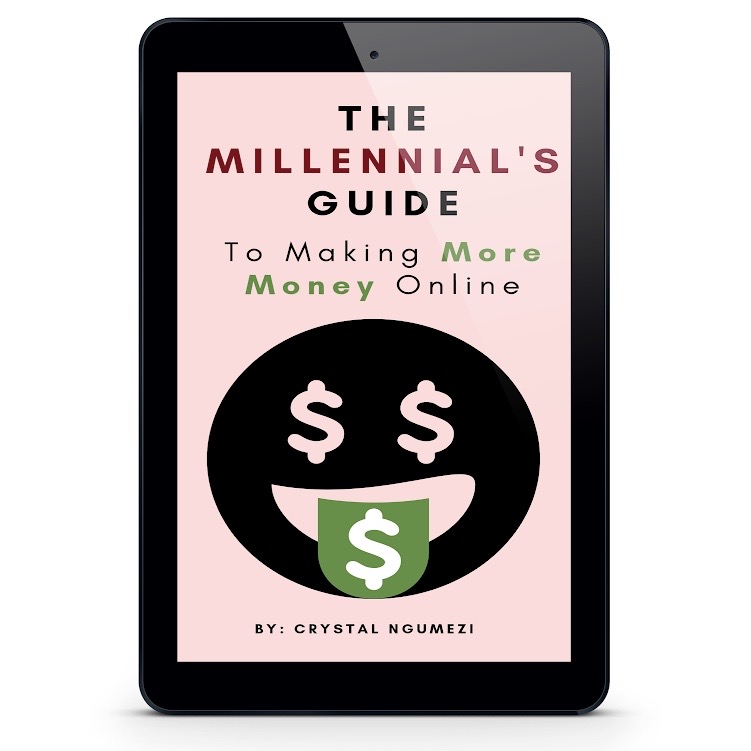 The Millennial's Guide To Making More Money Online is a 50 page step-by-step guide teaching you how to monetize your brand online using the power of social media.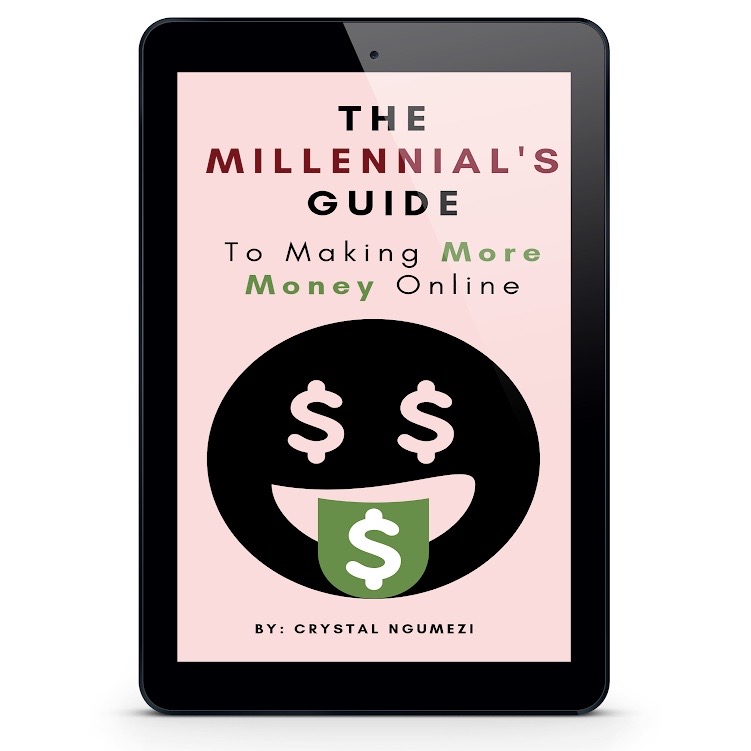 Part I. Make More Money Online Starting Your Own Business
Learn how to create multiple streams of income starting your own business and marketing online using social media.
Master the essentials to creating a dynamic brand and business on social media that drives interest, makes people want to follow you, and makes you feel proud to stand behind. Gain clarity to position your brand in front of the right people.
Understand how to create high quality content that stimulates high engagement on any social media platform.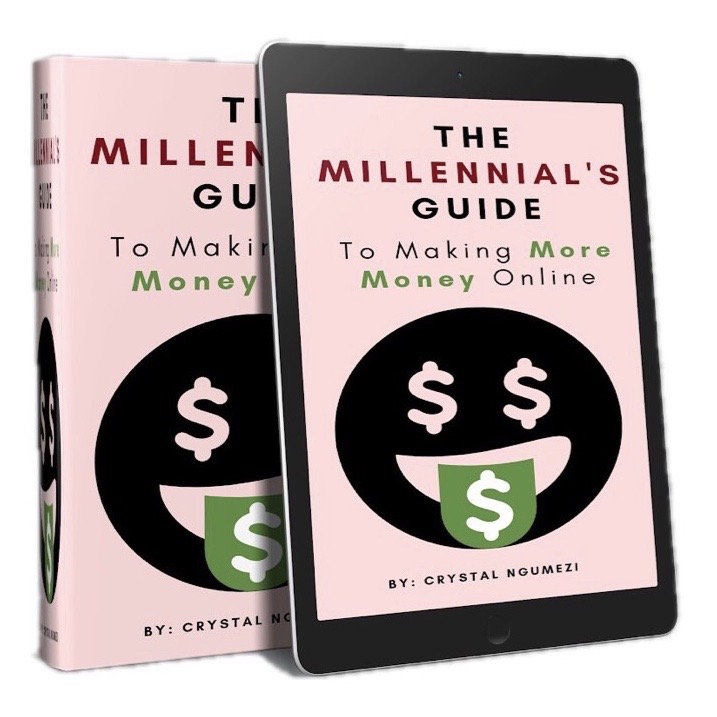 Part II. Make More Money Online Marketing on Social Media
Use social media to grow your social media following to gain the attention of thousands.
Learn how to create an extra stream of income straight from your phone using the power of social media marketing.
Create passive income through multiple avenues to make more money doing the things you love!
Turn social media into a powerful marketing platform for your brand.
Part III. Make More Money Online Creating Multiple Streams of Income
Take your brand to the next level by learning how to use your brand and social media platform to create multiple streams of income online.
Discover how to create digital products, sell goods online, and work with brands for money on social media.
Gain access to top networks and websites to multiple your streams of income seamlessly. Learn how to maximize your potential using the power of social media!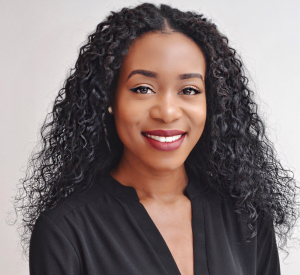 Meet The Author
Crystal Ngumezi transitioned from a Mechanical Engineer to a Full-Time Entrepreneur and Branding Expert with over 10 years of professional experience, and multiple profitable brands online. CEO of The Proverbs 31 Women's Organization, Brand Your Biz Academy, and The CN Brand, Crystal teaches new female brand and business owners how to use social media to make more money online. Featured as an influencer for almost 100 brands, Crystal has graced the pages of published magazines and professional agencies, partnering with some of the best well-known Fortune 500 companies in the country like Microsoft, Walmart, Intel, and Coca-Cola just to name a few.
Why Scroll When You Could Be Making More Money Online?