Whether you're starting a New Brand, Re-Branding, or Planning for your Future, this eBook is the Perfect Free Resource for you.
MONETIZE ME!
For Goal-Oriented Women seeking to fulfill their purpose by becoming Successful Brand and Business Owners.
Learn how to Create a Monetized Brand in 5 Steps by Entrepreneur and Influencer, Crystal Ngumezi.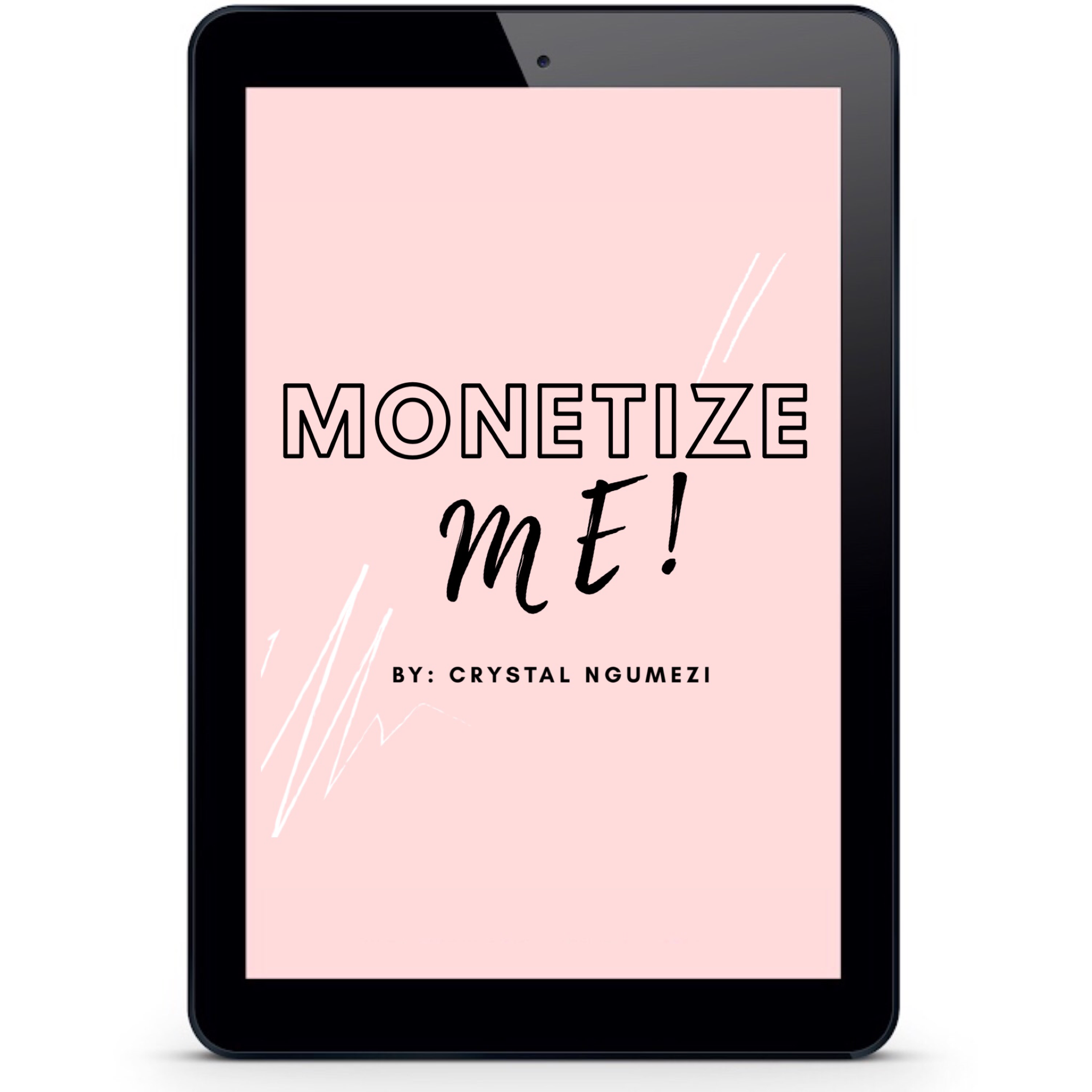 "A lot of women start brands & businesses, but lack purpose. Creating purpose-based brands and businesses changed my life, and I want other women to experience this same freedom. I've created multiple 4-5 Figure brands using Social Media, and I want to help you do the same! "— Crystal Ngumezi
Crystal Ngumezi is a Full-Time Entrepreneur who teaches women how to make more money online through branding and social media marketing. As the CEO of a nationally recognized 501 (c)(3) Nonprofit Organization, The Proverbs 31 Women's Organization, owner of Brand Your Biz and The CN Brand, and Published Social Media Influencer on Instagram, Crystal has used her 10+ years of professional experience in social media marketing and engineering management to transition from working a corporate job to becoming a full-time entrepreneur. Crystal has graced the pages of published magazines and professional websites, partnering with some of the best well-known companies in the country like Microsoft, Macy's, Clinique, Neutrogena, Steve Madden, and Dove just to name a few. Serving over 300 women, Crystal continues toward her mission to help goal-oriented women pursue purpose through Brand Your Biz Academy.
(Download now, and receive Exclusive Bonus Access to Crystal's Masterclass, "Branding On Social Media".)